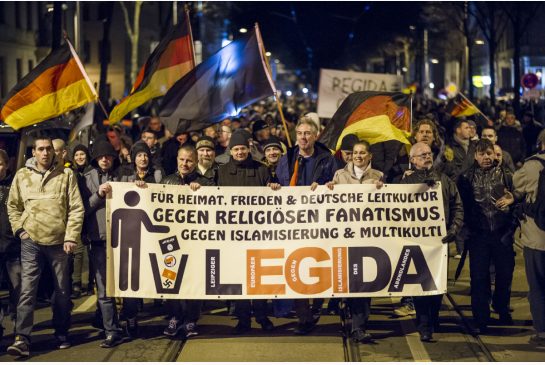 Monday night action "Against the Islamization of Europe" took place in the capitals of Norway and Denmark. Radical Islam, which is spreading in recent times, threatens to Europe and its values, say the organizers of the movement. But in Germany this rally was banned because of the threat from Islamists. At the same time, in terms of the enhanced security measures  demonstrations of supporters multi-cultural were in Munich. Such actions were in Oslo and Copenhagen.
Views:
Leo Rossi
Outlaw Islam before their numbers grow and they try to cut your children' children heads off. Destroy all Muslim demons.
Jack Davis
yes the Germans are threatened .. their culture, their language, their existence. As the muslims take over all western countries, its time the Germans wake up before its too late.  In Germany they do have NO GO ZONES and the muslims AGAIN ... do not want to abide by the laws of the country but by their own laws. It a repeat of what we see everywhere.  The muslims move it, build their own communes, attack the present establishment, get German welfare, build their own mosques, then mock the country they live in. APPALLING AND DISGUSTING .... Germany we are with you. Fight for your freedom, your culture , your country ... before it disappears.  Cherish your language and your hard working culture.  Do not listen to the liars ... who have destroyed so much already.  We stand with you Germany ... fight for your country ... because you need to do this for your children and their children.
---