Democrats Shake Lineup in House Political Team
expand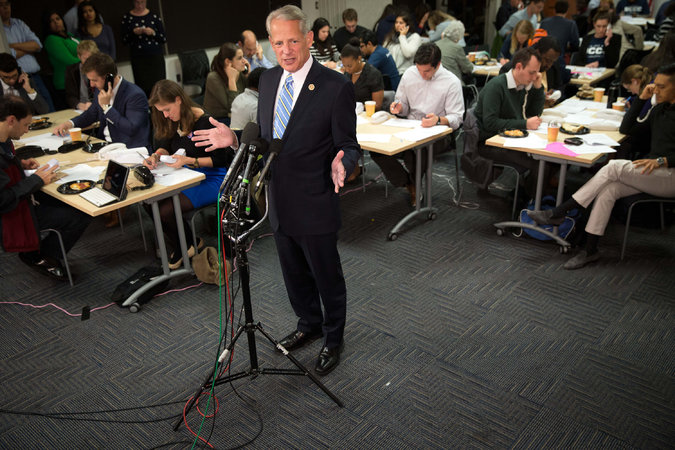 this year, will work to develop a unifying and clear line of attack against the House Republican majority." data-mediaviewer-credit="Doug Mills/The New York Times" />
Rep. Steve Israel of New York, who ran the House Democratic campaign arm of the D.N.C.C. this year, will work to develop a unifying and clear line of attack against the House Republican majority.
They also named Representative Steve Israel of New York, whom Mr. Luján succeeds, to a new leadership post dedicated to communicating the party's agenda in the House.
Mr. Luján, 42, who was first elected in 2008, comes from a politically prominent Democratic family in New Mexico. His father, Ben Luján, was once speaker of the State House and was a longtime political power broker.
The younger Luján has been active in the Congressional Hispanic Caucus and is well liked by Representative Nancy Pelosi, Democrat of California, the minority leader, and other members of the party leadership, which also gave him a coveted seat on the House Committee on Energy and Commerce.
As chairman of policy and communications, Mr. Israel, who ran the House Democratic campaign arm this year, will work to develop a unifying and clear line of attack against the House Republican majority.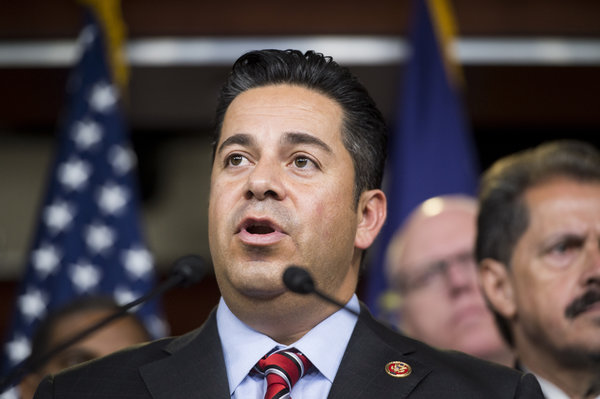 Representative Ben Ray Luján in August. Credit Bill Clark/CQ Roll Call
Mr. Israel's position will be similar to the post Senator Charles E. Schumer, Democrat of New York, holds for Senate Democrats as head of the caucus's Democratic Policy and Communications Committee.
The appointment of Mr. Israel is both an acknowledgment that congressional Democrats have been unable to effectively define Republicans and that Ms. Pelosi does not fault him for the party's net loss of 12 seats in the midterm elections this month.
Mr. Israel, 56, is one of a handful of House Democrats thought to have his eye on ascending in the leadership ranks. There has been private grumbling among young House Democrats about their leadership, with some in the caucus hoping for fresh blood.
But both Ms. Pelosi and Representative Steny H. Hoyer of Maryland, the minority whip, have made clear their intent to continue serving in their posts, and no one has stepped forward to challenge them. Ms. Pelosi, particularly, is a fund-raising powerhouse for Democrats.
Her selection of Mr. Luján over other ambitious House Democrats, some with extensive fund-raising connections of their own, suggests she is keeping a firm grip on the caucus's political apparatus.
While House Republicans will hold 244 seats in the next Congress — the most they have had since the end of World War II — Democrats are hopeful that they can make gains in 2016, a presidential year when the composition of the electorate is likely to be more favorable for them.
---
Published by
Herman
, 18.11.2014 at 14:19
Понравился наш сайт? Присоединяйтесь или подпишитесь (на почту будут приходить уведомления о новых темах) на наш канал в МирТесен!
1
Показы:

1
Охват:

0
Прочтений:

0
---
Facebook comments