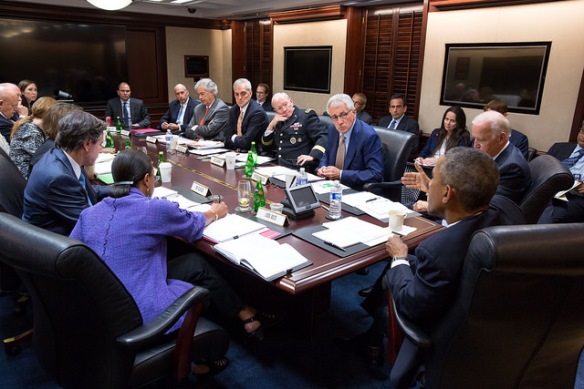 As he laid out his strategy to combat the Islamic State in both Iraq and Syria, President Obama rejected the "best military advice" of his top military commander in the Middle East.
Quoting two U.S. military officials, the Washington Post reported on Wednesday that Army Gen. Lloyd Austin, commander of U.S. Central Command (CENTCOM), said "that his best military advice was to send a modest contingent of American troops, principally Special Operations forces, to advise and assist Iraqi army units in fighting the militants."
Austin's recommendation was taken to the White House by the chairman of the Joint Chiefs of Staff, Gen. Martin Dempsey. The White House rejected CENTCOM's "advise and assist" contingent due to concerns about placing U.S. ground forces in a frontline role.
In a press briefing Thursday, White House press secretary Josh Earnest said that the president had rejected Austin's recommendation because he believes "it is not in the best interest of American national security to send American combat troops in a combat operation to act on the ground in Iraq."
---