The U.S. Department of Commerce officially eased sanctions against Cuba.
In accordance with the decision of the Department, the citizens of the USA, in particular, are able to use the Cube credit card, and American companies to export various computer and other equipment.
In addition, easing touched obtain permission to travel to Cuba, but the ban to visit the country for tourism purposes is still in force.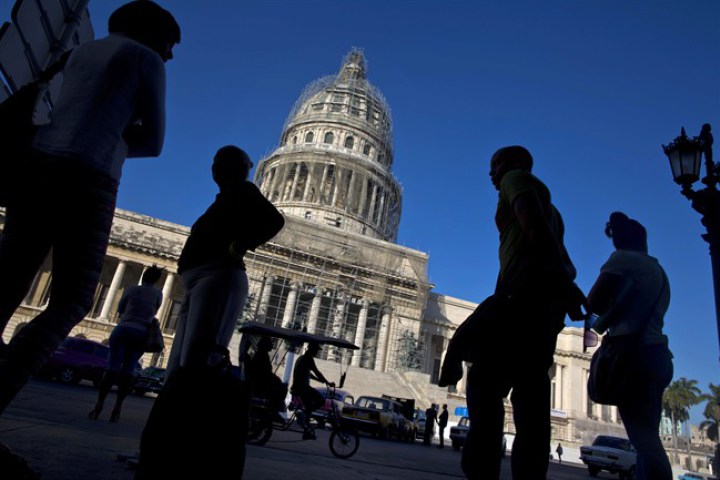 Views:
Murray
There is a strategy to this. The biggest enemy the USA has in Latin America right now is the communist dictatorship government in Venezuela, who are spreading their influence all across South America. Their direction and support largely comes from Cuba. Many of their top advisors and military leaders are Cubans. Re-establishing relations with Cuba will remove that support and direction, leaving the Maduro Dictatorship much more vulnerable. The Venezuelan people, after years of increasing government corruption and ineptitude, now suffering under severe shortages of even basic necessities, are almost at a point where they are ready to throw the communists out, and while the USA will not interfere directly, this will be a BIG help to the opposition there.
J G
More people have been lifted out of poverty and near starvation (rising tide) in India and COMMUNIST China over the last 10 years by CAPITALISM than by any other means in human history.
Profit and the pursuit of it, provide them with the OPPORTUNITY (not guarantee) to EARN.
It is the nature of human to excel and capitalize!
DRussman
Well, it has been 50 years of a policy that has not worked. Trying something new makes sense. I have not heard other "new" approaches, just complaints. Don't complain. Come up with new ideas as the old policy has not worked.
---