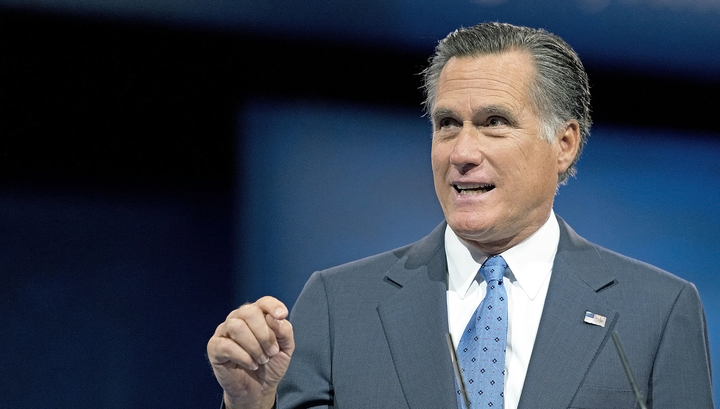 Former Massachusetts Governor MITT Romney is considering re-run for the US presidency in 2016. The politician said at a meeting with investors his previous political campaign in 2012.
Views:
I vowed to 'never' vote for Romney again. He didn't have the nerve to stand up to Obama or the Democrat party in 2012; he and McCain in 08', both have the same problem, no guts to stand up FOR THE PEOPLE. I wouldn't vote for Hillary either. We need a People's Party, I'm tired of voting for politicians who lie to get elected and never do the People's business. Congress should get paid according to the public's overall rating of how they do their job.
It's great to be a Republican. We will do anything to reduce TAXES on the RICH! We also fight to put Minority Folk in their place by Restricting Voters Rights, Eliminate Food Stamps, block Immigration Reform, eliminate all Social Programs, outlaw Planned Parenthood clinics, implement the Sequester and support any law that Harms Middle Class and Poor. Never mind what we say because our true intent is shown by how we VOTE on Legislation. Look it up and see for yourself. Support you Republican BIGOTS because you only deserve the worse we can provide you.
Romney can't win. He doesn't relate to the average American and his business practices will haunt him forever. Being a vulture capitalist and his 47% comment will follow him to his grave. His offshore bank accounts and his total lack of caring makes him un-electable.
We already said no to this guy twice. Republicans think they can just buy the office for anyone they want.
---